Description
Engine
More Power for Every Chore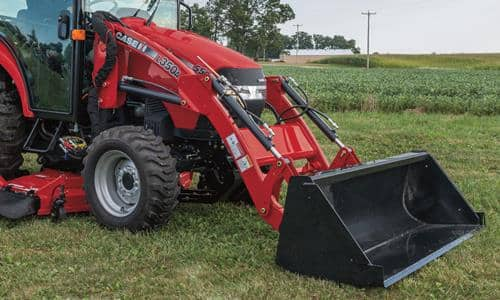 A turbocharged, 3-cylinder, 1.9-L engine delivers increased power across the Compact Farmall C series tractor lineup. Models range from 35 to 55 hp (28-47 PTO hp) — a 5-hp increase over previous models. These engines also provide greater displacement and up to 20 percent greater torque output.
Transmission
Transmission Options For Your Operation
Choose the standard mechanical shuttle transmission or the popular 3-range hydrostatic option.