Description
Engine
Power and Performance
A turbocharged, electronically controlled engine features 3 cylinders and a tunnel block design that ensures ruggedness and easy maintenance without sacrificing power, efficiency or performance. Six available models range from 53 to 74 hp (43 to 61 PTO hp)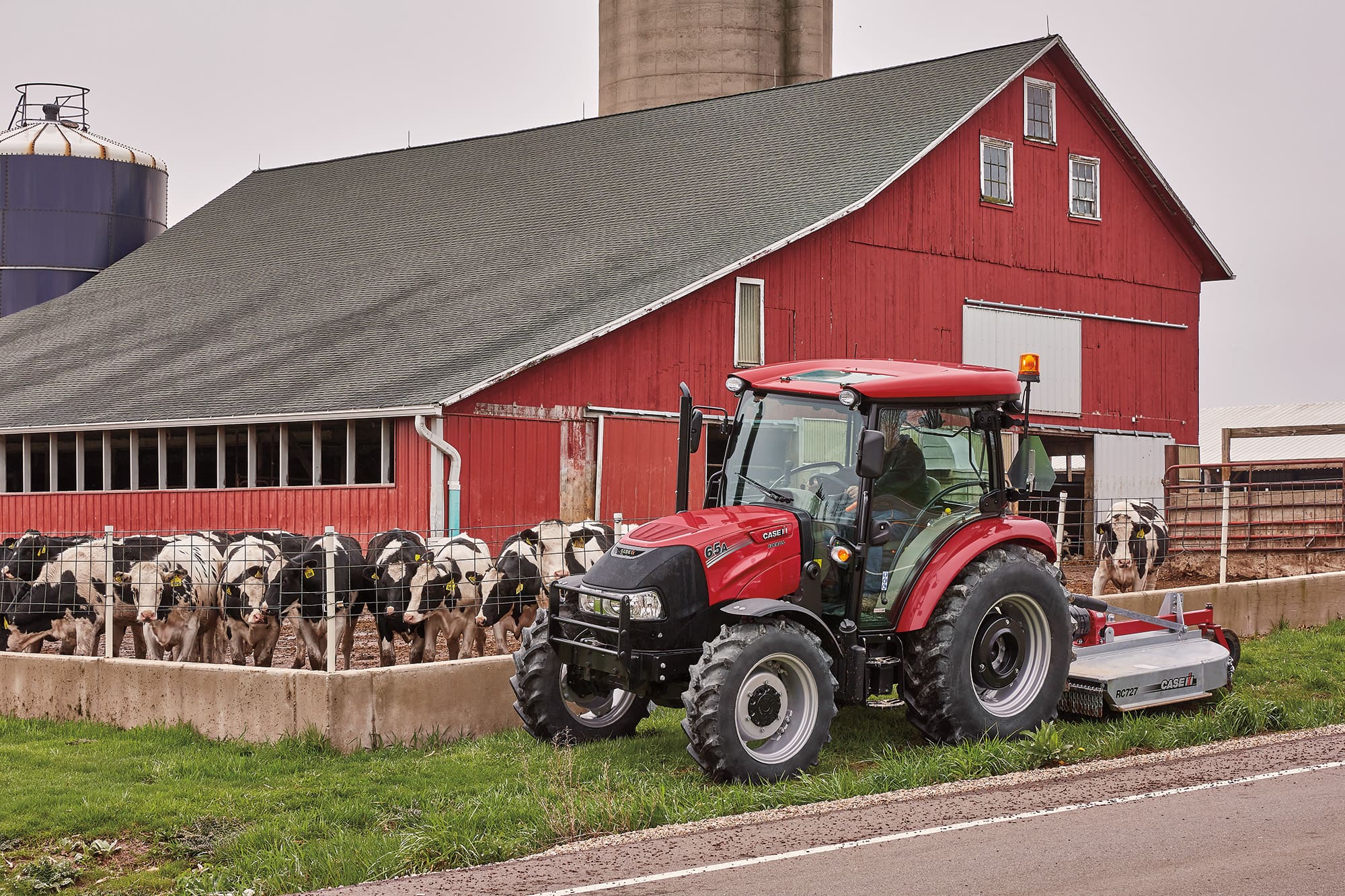 Farmall Utility A tractors feature a simple, straightforward 8×8 mechanical transmission that's easy to operate. Also available is a 12×12 power shuttle. This increases efficiency and is an especially valuable convenience when doing loader work.
Optional Creeper Transmission
An optional creeper transmission can be added to the 12×12 transmission of Farmall Utility A tractors. This adds eight very slow forward speeds and eight very slow reverse speeds, providing a 20×20 transmission for operational speeds as slow as 6 feet per minute.